About Us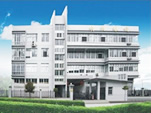 Danyang Bright vision Optical eyeglasses Co.,Ltd. is a compamy mainly in all kinds of optical eyeglasses frames and optical lens. Pure titanium eyeglasses frames, metal frames, acetate plastic frames, memory titnaium eyeglasses frames, mixed frame eyewear . Optical lens, CR39, 1.499index , 1.56index, 1.61index, 1.67index single vision lens. 1.502index grey / brown polarized lens ,1.499,1.56index, 1.61index photochromic grey/brown lens, 1.499index, 1.56index , 1.61index progressive lens, 1.499index, 1.56index, 1.61index bi-focal lens.
We Located in Danyanng City JiangSu Province China, Which is one of the most biggest eyeglasses frame and optical lens market in China. Very convinient traffic, to Shanghai, 1 hours by train. To Nanjing Airport only 40miniutes.

News & Information
[2014-8-27] 2014 HK optical show,Booth room#3B-D03
2014 HK optical show is coming. Welcome to Danyang Bright Vision optical eyeglasses Co;Ltd 's boot room. Booth Room ...
[2014-8-27] 2014 Beijing Optical show #Hall 8, 8541
Weclome to visit our Booth room in Beijing Optical show. 2014 Beijing Optical show-Hall 8, 8541-8544 &nb ...
[2014-4-23] admin
2014 Guangzhou Optical show, Both Room # 1A27 (28th May~30th May) Danyang Bright Vision Optical Eyeglasses Co;Ltd. Will ...
[2013-12-23] 2013 HK optical show
Danyang Bright vision Optical eyeglasse Co;Ltd. Joined the HK optical show on Nov. 2013. We meet our customer. We shaw n ...